How To Prepare For Your Sugar Baby First Date
Step 9: Getting Ready For Your Sugar Baby First Date
You've found a sugar daddy and now you have your sugar baby first date – congratulations! Let us help you get thoroughly prepared for the night ahead. There's a lot more to getting ready for a sugar baby first date then a typical date, and we fill you in on all of the details. From what you wear, to safety tips, we cover all of the bases on prepping for your date with sugar daddy.
One of the most important things about you as sugar baby is your looks, so you have to put in the effort if you want your sugar daddy to stick around. Your sugar baby first date is your chance to show him what you've got, so you better bring it! Take all of the necessary pre-date steps to making yourself look, and just as importantly, feel your absolute best for your date. Set the stage for the most successful sugar daddy relationship that you could hope for by showing him that you make the best sugar baby – and look the part as well!
Your personal safety is more important than anything else, so before your sugar baby first date, make sure that you tell someone all of the details. Have a friend know the name of your sugar baby first date, where you'll be, and any other info that you'd feel safer having somebody know, should anything unexpected happen. Look into the location that you're meeting your date as well. Make sure that you'd be comfortable there and that you feel good about meeting him wherever it is. We've got some more info on how to prepare your safety concerns prior to your sugar baby first date, right here!
Pick Out Your Outfit
The very first thing you need to do when you're getting ready for your sugar baby first date is to pick out what you're going to wear. What you ultimately decide to wear on this date should depend on what you two are doing, so make sure you find out where your sugar baby first date will be. You don't want to be dressed to the nines in a sexy LBD and heels, only to find out that you're going on a nature date of some kind. More often then not your dates will take place in locations where that LBD and heels would totally work, but it's always good to safe and double check.
Assuming you need to look cute and sexy, first you should decide what part of your body you want to accentuate. It's not a good idea to show off both your boobs and your booty, because it's too much and can look sleazy. There's a fine line between sexy and slutty sometimes, and as a sugar baby, you'll find that you constantly straddle that line. Opt for cleavage or thigh, then go from there. Don't go for anything that's too tight, as in, looks like it borderline fits. Choose a dress that flatters you and hugs your curves, and steer clear of anything that squeezes you in.
Skirts or dresses make great sugar baby first date outfits, because they're comfortable while being super hot and showing off your figure. The one thing you don't want to do is wear a super long dress. Maxi dresses hide too much of your body, and though they make amazing outfits on any other day, they aren't really suitable to a sugar baby first date. You don't want too much coverage when you're flaunting your chosen assets. Keep your comfort in mind as well – you don't want to be adjusting your dress or fidgeting uncomfortably during your sugar baby first date. Choose something that fits you well and that you can wear without having to make any adjustments throughout the night. You want your focus to be on your sugar daddy, not on how much you wish you could change into something else.
Lastly comes the perfect pair of shoes to match your outfit! Again, keep in mind what you'll be doing on your sugar baby first date. You don't want to wear heels if you'll be walking at all, so choose something appropriate to the situation. Heels are great for pretty much every sugar baby first date scenario, so you most likely won't have to worry about finding something else to wear. Wear heels that you can comfortably walk in, at least for short distances – like from the car to the table in the restaurant. If your shoes make you look like Bambi first learning how to walk then do not wear them on your sugar baby first date. Hobbling around isn't a sexy look, so stick to a height of heel that you can handle.
Sugar Baby First Date Prep
Getting ready for your sugar baby first date isn't much different then getting ready for any other date, except that you want a little bit more thorough. You want to look your absolute best and put him in a little more effort to prepare for the first date with your sugar daddy. How you look on this first date is not only going to give him a first impression of you as a sugar baby, but it'll set his expectation for your future sugar baby dates as well.
Skin
Before your sugar baby first date, you want to get your skin ready. Cleanse, exfoliate and moisturize so that it's radiant and glowing – this kind of care really does show and makes you look better. It also gets your skin ready for the makeup application ahead. This skin routine isn't just important for your face, but for your body as well. Don't skip the body scrub and follow-up moisturizer on the rest of your body – you're going head to toe! Getting your skin ready also means shaving. Keep your gams smooth and sexy for your sugar daddy, especially on the sugar baby first date. Waxing is also acceptable, but plan ahead for this one so that you don't have any rashes or redness for your sugar baby first date. This goes for your eyebrows as well – do this the day before so that the redness and swelling has time to settle, and it's safe to put makeup on the area.
Hair
Doing your hair is the next step in prepping for your sugar baby first date. Wash and blow-dry it so that you're starting with a fresh (and nice-smelling!) canvas. Depending on your skill level with hair styling, you have many options. You don't have to get too complicated with the hair style, the point is putting in effort to make it look nice. Run a straightener through it if you just have some fly-aways to tame, there's nothing wrong with that! Add a bit curl at the ends if you can – nothing too fancy necessary. If you have any hair silk or shining products, add a spritz to add some extra sheen.
Makeup
You want your makeup on fleek and that's going to be the more important aspect of your sugar baby first date preparation. You want to achieve an effortless look, while avoiding having any kind of cake-face fiasco. Employ all of your cosmetics to get the look right, but you really don't have to go crazy. Use some concealer on your blemishes and dark spots. Sponge on some foundation, add blush, and follow-up with some finishing powder. Check out Youtube videos on contouring tips if you're feeling particularly adventurous! Don't forget the brows – a nice brow can really add a lot to your face so it's worth spending some time on filling them in and shaping them. Add some lipstick and you're good to go!
Sometimes less is more, and depending on the vibe you get from your sugar daddy, the natural look might be the way to go for your sugar baby first date. If your sugar daddy is more of an environmentalist type and wants to take you on a scenic hike, full-on makeup wouldn't be a good idea for that kind of date. Read the situation and always ask what you'll be doing on your sugar baby first date so you adequately prepare!
Nails
Your nails are just as important to your overall look as anything else, so don't forget about them. File them and put on some polish, easy peasy! Leave yourself enough time before your sugar baby first date to do your nails so that they have enough time to really dry. You don't want to go in to hug your sugar daddy and smear nail polish on him! And you don't want to smudge your nails after spending the time doing them, let's be honest.
If you'll be anywhere that requires you to be bare foot or you plan on wearing open-toed shoes, then don't forget about your toenails! This goes for your feet overall – give yourself a mini-pedicure so you're feet are in good shape for your sugar baby first date.
Research Your Date Spot
Before you go on your sugar baby first date, look into the place that you'll be going. For one thing, it's a smart move to make sure it's a legit place, but it also allows you to adequately prepare yourself for the night. This is an especially good idea if you're a picky eater and going to a new restaurant. You can take a look at the menu and decide what you want ahead of time, so that you aren't spending a ton of time figuring it out on the date itself. It won't give the best impression to your date if you take 30 minutes of your sugar baby first date figuring out what you might like on the menu. Cut that time way down by deciding before you go.
If you're going on a more adventurous kind of date, it's a really good idea to look into whatever you're doing beforehand, especially if it's something that you've never done before. You'll want to find out what you need to know about it, and how you can prepare for what's coming. For example, your sugar daddy could take you on a sugar baby first date skydiving, and if you know nothing about what to expect, you might not be able to keep your cool on that date. You don't have to be totally composed at all times around your sugar daddy, but you also don't want to completely freak-out in front of him while you're on your sugar baby first date.
Taking some time to get yourself ready and look into what you'll be doing, and where you'll be going, also shows initiative. This is a desirable trait in a person, so your sugar daddy will be even more impressed with you that you show forethought. Anything that you can do to get your sugar daddy to look at you in a super favourable light is great, because it increases your odds of being asked to be his sugar daddy after this sugar baby first date. Continue impressing him with your knowledge on the place you're at, and you'll guarantee yourself your spot on his arm. More than anything else, researching your date spot is a good move because it lets you feel good about being totally prepped for your night.
Tell Someone Where You'll Be
Hands-down the most important thing that you can do while your sugar baby dating is take care of yourself. This means taking precautions before going out on any sugar baby first date. Your safety is number one, so never agree to a sugar baby first date with a potential sugar daddy who gives you the willies. If a guy gives you weird vibes, don't go out with him, no matter rich he is. There are always other sugar daddies out there, so you're not losing out on anything by being smart about your choices.
Once you've found a sugar daddy to have that sugar baby first date with, you still want to be cautious. Make sure that somebody knows who you're going out with and where you'll be, so that if anything were to happen, you have someone who knows your whereabouts. This is a good thing to do with any first date, but sugar baby dating is a little bit different than your typical first date. If you met your sugar baby first date on a sugar baby dating site, then send a screenshot of their profile and their picture to your friend as well. The more information that you can give a friend about the person you're going out with, the better you'll feel.
It's always better to have a backup plan for a worst-case scenario, so that you aren't at a loss or in trouble if the date were to go south. More often then not, it'll be a great date and your friend won't have to use the information that you've given them, but it's always better to be safe than sorry when it comes to your personal safety. If you have your sugar baby first date's contact info, definitely give that to your friend as well. You want to be able to be reached no matter what, so it's a good move to cover all of your bases prior to your sugar baby first date.
Sugar Baby First Date Prep – The Final Check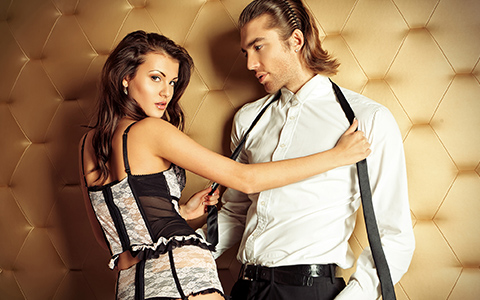 Before you head out the door to your sugar baby first date, give yourself a final check. Go through the checklist and make sure you've done everything that you need to do. Did you shave? Exfoliate? Moisturize? Did you remember to shave your underarms? Should you spray one more coat of hairspray? Cover all of your bases before you leave the house, so that you feel fully prepped for your date. Take a look in the mirror – full body – and see the full picture. Make sure you didn't forget the rub off those mascara bits on your skin, or blend any of your makeup.
If you feel great and fully prepared for your sugar baby first date, then you'll more confident during the date, which makes you more alluring. He'll want to make you his sugar baby going forward, which the outcome that you want. When you feel good about yourself then you'll have a better time, and that's really what having a good sugar baby first date is all about!
Find a sugar daddy on the best sugar baby dating sites, and then come back for the final step in our sugar baby dating guide!
– Sugar Baby Dating Site Reviews
– Step 10: How To Stay In The Sugar Babies Dating Game