How Men Decide They Want To Date A Sugar Baby
Step 4: How Men Decide They Want A Sugar Baby And How To Use That To Snag One
There are a huge variety of reasons why a man might decide to date a sugar baby, not the least of which is to spend his money on a hot young woman! Why are we talking about how sugar daddies make their decisions? It may not seem relevant to you, but that's where you're wrong. Knowing why and how guys choose to date a sugar baby can work to your advantage big time! Once you know why a sugar daddy wants to get into sugar baby dating, you can use that information to become his sugar baby.
Providing him with what he needs even before he's chosen a sugar baby to date will put you way ahead of the game, and will more than likely get you that man! Work your magic in specific ways to make your potentially new sugar daddy happy and make him want you over any of his other sugar baby options. With sugar baby dating becoming more popular than ever, all it really takes for a sugar daddy to get potential sugar babies out of the woodwork is to announce that they're rich and they want one! Be prepared for some potentially heavy competition – especially if you're going after a millionaire sugar daddy. Knowledge is your best friend in this scenario. Find how why men decide to date a sugar baby, and how they choose one.
Why They Date A Sugar Baby Reason #1: He's Lonely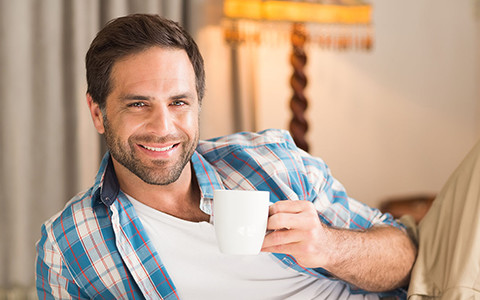 A very common reason that many men decide that they want to date a sugar baby is simply because they want some good company. This is especially common in the older sugar daddies; they might not have much family nearby or maybe they don't speak to them. Maybe they want some sexy fun with a hot young woman in exchange to helping her out and providing for her. Sugar babies make great company for a lot of reasons, and one of those reasons is that they're really good eye candy. Let's face it, the sugar baby population is overwhelmingly made up of attractive ladies, so it shouldn't come as a surprise that this is a motivator for a sugar daddy to date a sugar baby. But more on that later.
Providing company for a lonely rich sugar daddy is really easy and can be really fun. The main idea is that you spend time together, and you can do that anywhere, doing anything! Go away on vacation together and get some travel experience – it still counts because you're together. You can do any number of things and be a good sugar baby, as long as you're doing these things together. Conversation is just as important, so make sure you guys have a good rapport. It's pretty boring to hang out with someone in an awkward silence, and never very enjoyable, so don't be afraid to be chatty with your sugar daddy when you're spending time together.
Make a list of some things that you've always wanted to do but didn't have the money for before. This can be literally anything from getting a tattoo, travelling in Asia, going on Safari, learning how to surf – whatever you can think of, and include your sugar daddy. This way you both get what you want – your adventures are funded and you're providing some fantastic company for a previously lonely guy. Everybody wins!
Why They Date A Sugar Baby Reason #2: He's Bored And Wants Some Fun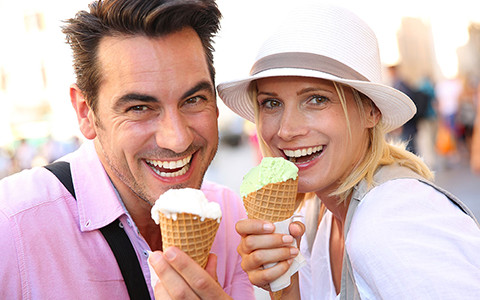 This is similar to the previous point, but still a bit different. A sugar daddy who wants to date a sugar baby because he's bored with his daily life isn't necessarily lonely. He's just un-stimulated and in a rut. What better way could there be to spice up life and have some fun than to date a sugar baby? Boredom with their lives also means a lot of things, so be aware that you could fulfilling specific needs with your entertainment. It doesn't have to mean anything sordid – he could want to date a sugar baby to have someone to bring with him on business trips, because he's on them a lot and is tired of his usual activities. He could be bored with his day to day to routine, so he wants to date a sugar baby to mix things up and shake up that monotony.
Another area where a sugar daddy could be bored and looking to date a sugar baby to relieve is boredom with his marriage. This is a more common reason for a sugar daddy to date a sugar baby, and why not? Stepping out with a hot young woman who isn't their wife is thrilling! This isn't the most common reason that a sugar daddy would want to date a sugar baby, but it is definitely a prominent one. You don't have to date a married sugar daddy if that's something that you have an issue doing, but if you aren't bothered by it, then it's most certainly an option!
Recently divorced men also make great sugar daddies, and quite often will look to date a sugar baby to have some fun after the divorce drama. Finding a woman who's completely different from their ex-wife – in looks and personality – is a big time motivator for men to date a sugar baby, so go after recent divorcees whenever you can. They're also never looking for a serious relationship, so you know that things will stay in the sugar-sphere without having to even talk about it.
Why They Date A Sugar Baby Reason #3: Wants To Share His Wealth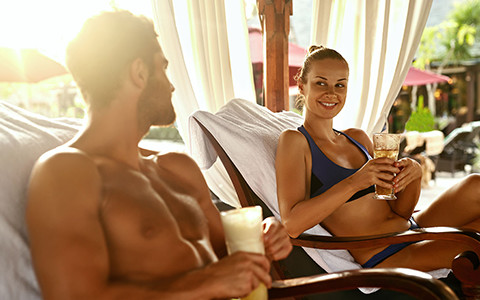 Some sugar daddies are just feeling generous, so they want to date a sugar baby who might need some financial help. The sugar daddies who make the move to date a sugar baby because of this reasoning make fantastic target sugar daddies for college students. They're more than happy to pay their sugar baby's tuition and pay for their textbooks. If you need your rent covered, they're there to do that too! The generosity with money for this sugar daddy knows no bounds, so if you want to make sure that you have a sugar daddy that can afford your desired lifestyle and/or take care of your financial needs, choose this kind.
If you focus your time going to upscale bars that you know are frequented by the rich and elite, go there and check out some of your options. A lot of sugar daddies will visit these places with their sugar baby so you can do a bit of first-hand research and talk to those sugar babies. Find out who's eligible and who's feeling generous with their wealth. The desire to share their wealth is actually a really common reason for sugar daddies to date a sugar baby, so you can almost assume that if a man is looking for a sugar baby, he's feeling like he wants to share and make your life better!
Why They Date A Sugar Baby Reason #4: Mid-Life Crisis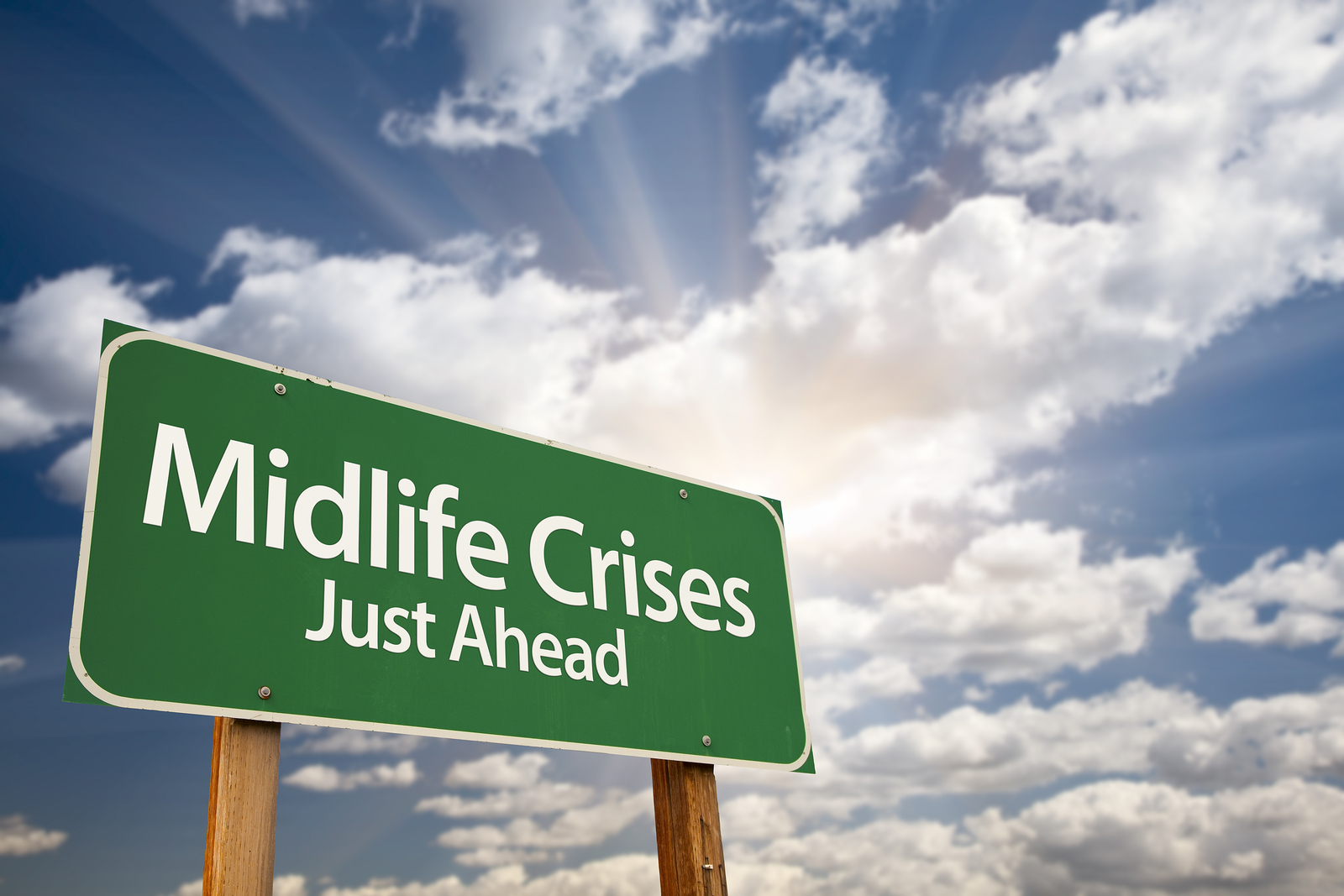 This isn't just a stereotype about aging – this really does happen! Both men and women suffer from the "mid-life" crisis phenomenon, where they feel like they have to experience all kinds of things that they wanted to do earlier in life, but never had the chance to. For a lot of wealthier men, this results in the decision to buy a vacation home, a new exotic car, or to date a sugar baby! You can take advantage of their desire to live life to the fullest that they can by getting involved.
Talk to them about being their sugar baby, and tell them some things that you want to do with your life. If he's interested and excited about your ideas, he'll be more than willing to come along with you on your adventure, and provide the funds for it to happen. This could even be something entrepreneurial on your end – have him help you open the store that you've always wanted to and teach you how to make it a success. The main thing when a sugar daddy looks to date a sugar baby because he's having a mid-life crisis is that you just have fun with him. That's really what he wants at this point, so go with the flow and enjoy the ride he takes you on!
You can also benefit from a rich guy going through a mid-life crisis by getting his doubles. By this we mean mostly cars. He probably already has all kinds of expensive luxury vehicles, and if he wants to buy more that he doesn't need, then you can have one! Generosity knows no bounds when it comes to rich men and sexy women, so use your magic and get that sexy car. Don't worry that you're taking advantage of him – as long as you two have a sugar arrangement and both benefit, then it's fair game! He wanted to date a sugar baby, so chances are that he knows what he's getting into. You're probably not his first one, so just relax and bask in what comes.
Why They Date A Sugar Baby Reason #5: A Sugar Baby's Looks
It should come as zero surprise that looks play a part in being a successful sugar baby. Sugar daddies want to date a sugar baby that's enviable and takes care of herself. A sugar baby isn't a girlfriend, remember – it's a beneficial relationship for the two of you! So part of your end of the bargain is to always look your best. If you do, you'll find that you have your pick of the sugar daddies out there, because it's one of the key factors for a sugar daddy deciding on who to make their sugar baby. Let's break that down a bit so you know exactly what to do.
Aesthetics
This pertains to your hair and makeup, specifically. When you're going to be seeing your sugar daddy, you need to put your best face on. This is doubly the case if you're still trying to find a sugar daddy; a sugar daddy will choose to date a sugar baby that has her makeup on pointe, because she'll look great. Don't overdo the cosmetics, though, because nobody likes a cake-face, but take care to highlight your best features with good quality makeup.
Your hair should always be styled, but you don't have to go nuts with it. Run a curler or straightener through it before you head out to find a sugar daddy, and your put-together style will catch his eye. Never meet a sugar daddy with your hair thrown up into a messy bun – it looks like you don't care and doesn't send a great message. You want to give the impression that you care about your appearance and looking nice for your sugar daddy. A potential sugar daddy is much more likely to choose to date a sugar baby who looks like she takes care of herself, so that's really all you need to do.
Nails
You don't have to go out and get a manicure or gel nails, but you should make sure to tend to your nails before you go out with a sugar daddy. Again, a sugar daddy is more likely to notice and choose to date a sugar baby that takes the time to look her best. Something as small as having nice-looking fingernails can really send this message, believe it or not. File your nails and put on some nail polish before you head out for a sugar date, and you'll find that he actually does notice.
This goes for your toenails as well, if you plan on showing your feet at any time. If you can, you should get a pedicure before you plan on meeting with any potential sugar daddies. Your feet should be as beautiful as you are, so get rid of the callouses and rough patches, trim the nails and get some nail polish on those puppies! You'll feel more confident, and once again, a sugar daddy is going to be drawn to date a sugar baby who has confidence.
Style
What you wear sends a big message about what you're all about, so put some thought into your outfits. Men want to date a sugar baby that looks great at all times when they're together, so keep that in mind when you're picking out what to wear. There's no set rule about preferred sugar baby attire, but you want to make sure that you always look presentable and your choices are flattering.
Don't be too sleazy when you're going for sexy – choose either cleavage or booty and thighs, but showing off both in one dress can be a bit much. It's too much hotness to look at, and might not send the best message, so try to pick one at a time. Sugar daddies want to date a sugar baby that looks sexy not slutty, so be careful to stay in the former category!
If your sugar baby relationship involves sex, then invest in some sexy lingerie for your sugar daddy. Anything goes as long as it's something that you both like, so be creative. Of course, the classic stockings and garter, or teddy are always great choices too. Just don't hesitate to jump into the sexy lingerie head-first, it'll be much appreciated by your sugar daddy.
A Sugar Baby's Personality
Any and all sugar daddies want to date a sugar baby who has a good personality, that's just common sense. Nobody wants to spend any time with someone who's unpleasant, so what you're like when you're together does matter! Be the sugar baby that any sugar daddy wants to be around, and you're way more likely to snag a great sugar daddy.
Attitude
Have a great attitude at all times in the presence of any potential sugar daddies. No sugar daddy is going to choose to date a sugar baby that's pouty, stuck-up or too demanding so avoid coming off as any of those things. Be friendly and open – just be someone that people want to hang out with! You know what kind of people you enjoy being around, so use that and be that person.
YOU
Don't forget to be yourself. Don't hide you truly are at heart, because getting to know you is going to attract a lot more men. Sugar daddies are almost always looking to date a sugar baby who's genuine, because they're the best kind to spend time with. They tend to be appreciative of the experience and overall a joy to be with, so be you!
Read up on the best sugar baby dating sites, and move onto step number 4, right here:
– Reviews On Sugar Baby Dating Sites
– Step 5: How Do College Sugar Babies Date For Cash?