Sex Advice & Tips Every Sugar Baby Should Know
Sex Tips For Sugar Babies
Being hot is obviously key to being successful atsugar daddy dating. But, let's face it, a big part of why your sugar daddy is investing in you is because he is likely expecting you to be great at sex. Just because you look sexy, doesn't mean that you are good at sex. In fact, too many hot women take their sexiness for granted and rest on their laurels in that department, giving their man a sexual experience that is way less than satisfactory. It isn't enough to look good. That will take you so far, and you can get a lot out of being hot, but, at the end of the day, the one who is also hot in the sack is the one who wins the long term gain in the sugar daddy dating arena. Being creative at sex will have many benefits for you, and the rewards are infinite. Plus, it will make the experience all that more exciting and enjoyable for you if you are having a good time as well. Follow these tips to give your sugar daddy (and you) some serious fun time in between the sheets.
Try Some Dirty Talk
Some people are pretty quiet during sex. If this is the case with you, then you need to find your voice. It will do wonders in heightening the sexual atmosphere. You don't need to be super explicit to start off, especially if you are not used to talking dirty to begin with. Just say what you like to do, how you like to do it, and when you like it done. You can say this to his face, or over the phone. You can say it during sex as well. If you are out to dinner, suddenly leaning across the table and whispering a filthy remark will do a lot to transform a nice, romantic evening into a prelude to a sexy romp. Trust us, men love dirty talk.
Use Toys
Go to your local sex shop, or take a look at Amazon for ideas for fun toys you can take into your bedroom and surprise your man with. It's best not to get anything too crazy, or elaborate or scary looking. Luckily, these days the world of sex toys is so vast and varied that you really can just pick and choose what you think will be fun and exciting for you and your sugar daddy. He will be more than impressed with your sexual initiative.
Take A Lap/Pole Dance Class
Most gyms today offer these sorts of classes. Just look up classes in your area. You can buy collapsable poles in most sex stores or online as well. If you are smart, (and we know that you are) then you will get your sugar daddy to pay for it all. If he's worth his salt, he'll totally foot the bill for you to give him his own private show.
Take Other Sex Classes
Most local sex stores actually offer sex seminars and classes. Just walk right in and ask about them. Ones that are larger usually offer special events that feature everything from oral sex experts to toy demos. They typically are not terribly expensive, depending, but, once again you can get your sugar daddy to foot the bill so that you can show off what a great little student you are to him.
Go To A Fetish Night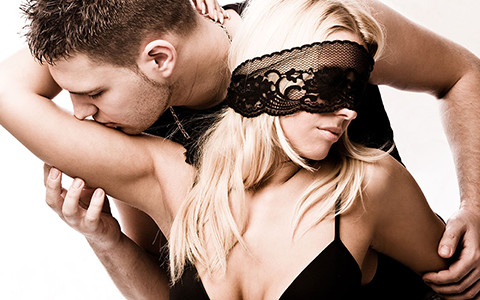 This might not be for everyone. You don't need to be a kinky person to go to these events. There are ones in every major city, so, all you need to do is Google to find one. They typically have dress codes, but, your sugar daddy can just wear black and you can wear some sexy lingerie or any kind of skimpy, sexy ensemble. You can go, have drinks, and just watch if you aren't familiar with the atmosphere. They usually have great DJ's , so you can just listen to music and revel in the sexy, hedonistic atmosphere around you.
Send Sexy Selfies And Videos
Make sure, of course, that this won't get your sugar daddy busted by wifey.Ask ahead of time. Likely, he will tell you to go right ahead and send something. Dress in something provocative and send a sexy mirror selfie or a video of you doing a slow striptease. This will for sure peak his interest and get his engine running. Even sending a selfie of you with a great makeup look is exciting for your sugar daddy.
Find your own sugar daddy today at MillionaireMatch