Money Advice Every Sugar Baby Needs To Follow
Financial Advice For Sugar Babies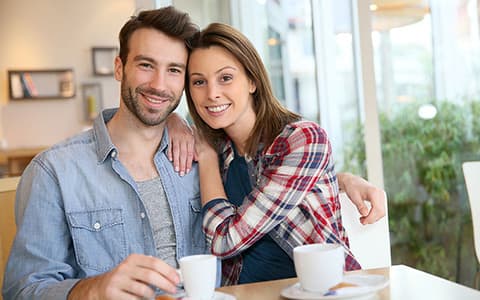 You've gotten yourself a sugar daddy! Yay! You seriously go, girl! Life is now officially on easy street. You've got your sugar daddy to foot the bill for everything and life is good and looking up. No worries, no concerns about money ever again….yeah, right. It's exactly that type of laissez-faire attitude regarding finances that will land you in hot water and potentially leave you broke and wondering what the hell happened. Being a sugar baby is not just about being hot and having fancy dinners and travelling a lot. It's also about using your pretty head right and maximizing your good fortune into a solid, real, fortune. You never know when things can change for you and you don't want to be stuck with absolutely nothing to show for yourself except some nice clothes and phone full of pictures from exotic locales. Follow these simple tips to be a sugar baby with something more than a pretty face.
Open A Savings Account…And Use It
You'll have your checking account with your money in it, but, you should absolutely also have a savings account as well. Go to your bank and ask to open one. It'll take mere minutes and will be worth it. Then, assess how much money your sugar daddy gives you, work out how much of that will go to your various expenses, and then work out how much you can put into a savings account on a weekly basis. It doesn't even need to be a lot of money, just as long as you have something in there to accumulate interest. Make sure that you don't make it a habit of sneaking into your savings account and taking out funds. Leave it alone, and just add, don't subtract.
Keep Track Of Every Dollar That Comes In And Goes Out
Every dollar you are given, every dollar you spend, keep track of it. At all times, you need to be totally aware of all activity going on with your accounts. Don't ever assume that you don't need to pay attention. For one thing, you need to keep track in order to make sure you are never, ever getting ripped off. Internal fraud can and does happen with banks, and if you don't pay attention, then you won't notice until it's too late, and by then, not much can be done.
Keep The Spending Sprees To A Minimum
It might not be your money, but, don't make it a habit of throwing it around constantly. If your sugar daddy wants to take you out on specific spending sprees, then, by all means, let him. But, don't go insane with your own funds. When you do splurge, try to either buy practical things you need, and will use for a long time, like a super expensive, high tech blender, or an iPad or extra laptop. These things can be your equity, they add to your value and are considered material assets. Keep track of your spending and what you are buying and make sure you are buying more things of long term value, then not.
Look At The Price Tags, And Compare
You want something? Be a smart consumer if you are spending the money your sugar daddy is giving you. Compare prices, don't just settle. It's wise to invest in certain products, but not others. Electronics nowadays can be sourced, and plenty of makeup manufacturers have sales. When it comes to makeup, you can often find "dupes" or the exact same shade for a fraction of the price, usually the same, or better quality. The internet is full of guides to help you be a smart shopper who saves money and still looks fine as hell. You don't need to cut coupons, you just need to use your pretty head for smart decisions that will benefit you in the long run.
Look Into Mutual Funds
Go to your bank and ask about this. A mutual fund is an investment of certain amount of your money that the bank then puts away for a certain amount of time and allows to grow in value, depending on the stock market. Sometimes you can cash these out earlier, but, it's much better to allow them to mature. It's a fantastic investment for your future, and, when you have a rich man giving you funds, you may as well be smart and spin it into a little fortune of your own.